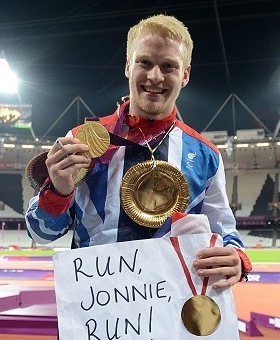 Peacock Does GB Proud
It was a tense start but our man jonnie peacock didn't stall on his way out of the blocks. He powered down the straight to 100m gold last night at the Paralympics.
We were glued to the television to see one of the most eagerly anticipated races of the games. Now Jonnie can drive the medal home to Cambridge having only passed his test a few months ago with Bennetts intensive.
Massive congratulations Jonnie you deserve it for all your hard work and dedication.
Did you see the race?