Intensive Courses

Intensive courses are sold by most schools as a block of fixed hours i.e.10, 20, 30 etc. This could leave some pupils under-prepared for their Practical Test or having to purchase more lessons than they actually need.

As a result, we set about constructing a course that is appropriate to each individual pupilís needs. This is achieved by carefully listening to our pupils, ascertaining existing skills (if any) and carrying out an initial assessment to estimate the likely course duration (if appropriate).

The majority of schools and the Driving Standards Agency estimate that a seventeen year old pupil will require around 40+ hours to achieve Test standard and more pro rata with the increase of age.

We believe that this can be unrealistic, and with the mutual commitment of pupil and instructor less hours should be required.

Be assured that we do not seek to sell hours to a client who does not need them as our business is constantly regenerating from satisfied client referrals.
Courses can be conducted over a week, two weeks, or a pre-planned longer period.

Non-Intensive Courses

Some of our clients prefer to extend their lessons, over a longer period. This can allow time for private practice between lessons or fit around other commitments. The important issue is to ensure that lessons are spaced closely enough together to maintain a momentum of learning. This will ensure lessons do not continue for longer than necessary.

Cost of Courses

We know both our tuition and results are amongst the best in the area, yet our prices are always competitive both with national driving schools and independents. Please call us for latest offers.

Here at Bennetts Intensive, we are committed to helping you pass your test with the minimum number of hours and using only highly qualified instructors.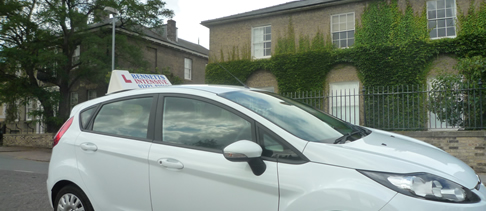 Practice

There is of course no substitute for experience and if you do have the opportunity to practice as well as working with the professionals you should do so, if a correctly insured vehicle is available. If not donít worry, weíll still get you through your Practical Test.